Пресса про клавиатуру «Оптимус Аукс»
Optimus AUX nearly ready for its $650 price tag

Thomas Ricker, www.engadget.com, 18.11.2008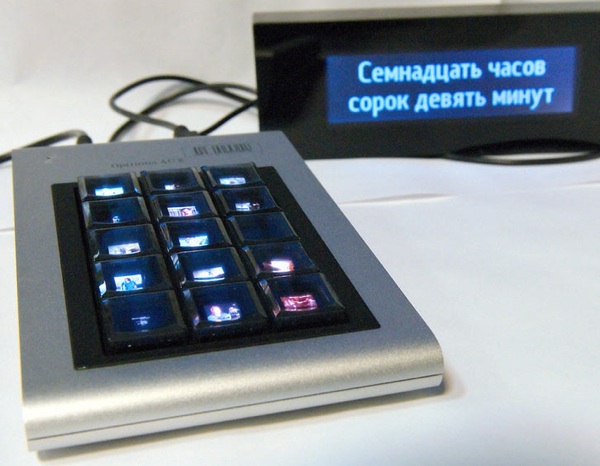 Two bits of new information to tell you about. First, Art Lebedev's AUX keypad is expected to be priced at "around $650." Second, that's a final pre-production prototype kicking it live with Art's Verbarius clock in the background. With any luck, this programmable OLED keypad could be ready for a limited production run by Xmas.
---
Optimus Aux OLED keypad reveals first skin

Thomas Ricker, www.engadget.com, 05.11.2008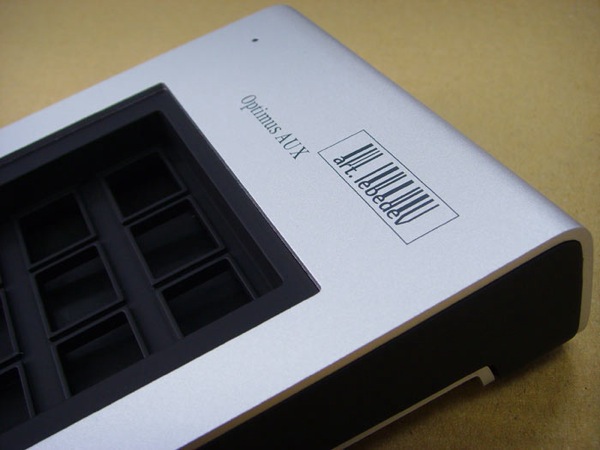 Oh sweet prototype of our financial doom, bring forth yon OLED luster and sheen into the physical form of the Optimus Aux. Wait, where are the programmable OLED keys? Ah well, nobody said that the art-to-part process was quick, especially when we're starting with an Art Lebedev part. Backside-front snap after the break.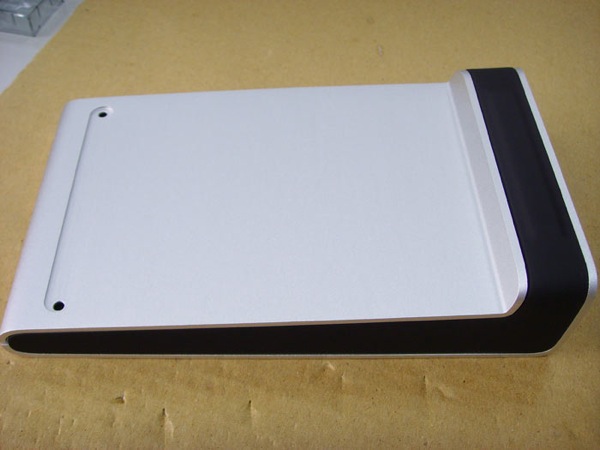 ---